Oh, la la! C'est l'amour! Yes, yes, hold on, we know it's that charming time of the year already. A time when everyone, especially the lovers, go crazy and buy flowers, cards, chocolates, and other sweet or cheesy stuff to show their partner how much they love them. It is like the rest of the year doesn't count, right?
Anyway, Valentine's Day is just around the corner and, as you know, every lover loves unique ideas! And, because we also are crazy about packaging ideas, we're fetching you love box ideas to celebrate St Valentine's Day.
Ohh! There is no need to worry about your gift boxes. We will turn your special day into adorable, classic and elegant.
Without wasting any time, let's come to the new packaging ideas.
Say It with Cup Boxes
Does anyone ever react poorly to tea or coffee, really? Everyone loves them.
Don't think the cups are just to drink coffee, but they are also more different idea for your love — these cups as decoration of rooms, souvenirs, gifts. But few people know the meaning of printed glass and cup boxes.
It is said, years are like the sea; friendship is like a song. The water in the glass is always full, making love greener and ever fresh.
It's meaningful, don't you think? The cup boxes look simple, but they have many hidden meanings inside. Give your loved one a custom photo printed cup box to express your will!
A Sign of Love – CHOCOLATES!
When comes the name of Valentine's Day, the idea of chocolates abruptly occur in mind. This day is sweet, like a chocolate. Let's make it more charming and sweet with beautifully decorated boxes.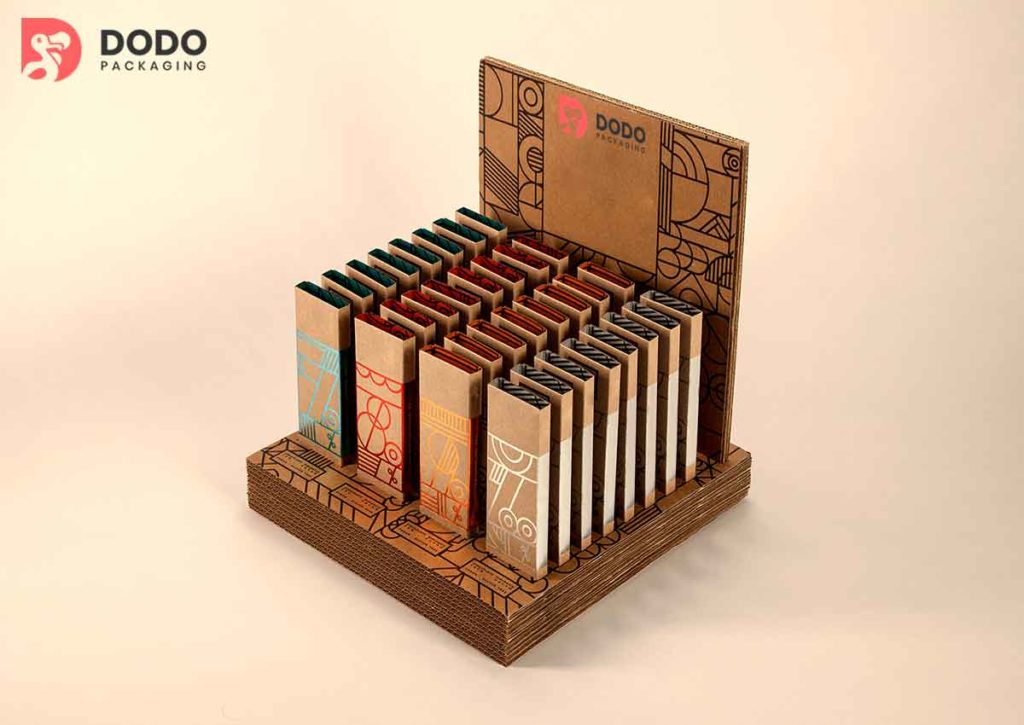 Give a surprise to the most important person in your life wrapped in a sweet chocolate gift box. After a romantic dinner, enjoy the sweet taste of chocolate together with the custom printing of your message. "Spell this day with chocolates."
Curated Cosmetic Box
Do you really want to spoil your lover with a luxurious proposal?
The custom cosmetic box covers all the important cosmetics with custom fence inserts and punch inserts.
This beautiful collection of cosmetic gifts comes in a pretty box—all you need to do is add a note for your partners.
Express It With Conversation Hearts
Maybe it doesn't surprise you that Valentine's Day is the most popular day to say your feelings. We appreciate expressing all your feelings with heart. Using those classic engagement ring boxes, withhold up giant heart boxes, saying," Will You Marry Me?"
You can further decorate it with rose petals and custom love poems on it.
We believe that there is no Valentine's Day without hearts! Make these cute conversation heart boxes using usual heart-shaped boxes.
Love at First Sight with Box
Aww! How romantic! But this is not all artificial. We want it real. You are thinking of wow the special person of your life with a Valentine's Day gift that will be remembered in your life.
Flower, chocolates, and teddy bears are classic gifts but think of them with a box. Make them fall in love at first sight with your custom poem or expressions.
Those Three Little Words on Bottle Neckers
Some people are practical, and others are romantic, but that does not matter. All the gifts come directly from your heart.
When you want to be more personalized and think differently beyond giving gifts but also want to express your love, take a route through this idea. Print those three magical words on bottle neckers and pour yourself a nice glass of whiskey because you're about to nail this romantic night.
If your sweetheart loves wine, get a custom printed bottle necker. This is something unusual but can say the nice and unique idea to purpose your loved one because of this is something very unexpected. Imagine the happiness when you place a bottle with a custom name and three magical words that will speak on your behalf. It all goes fantastic.
Pop Up the Question Through The Box
Okay, think something imaginative and cherish it into reality. Imagine you want to purpose your lover, and that should be different. How come! We have an idea. Make a custom box with written words and pack that in a colourful box. Put some flower petals in it. It should be a box with a teddy bear, holding your message with a ring. The idea is perfect.
Floral Packaging
Valentine's Day, new season, spring broke out from the autumn, now it's your time to be colourful. Design a Bouquet bucket. Flower wrapping is an old idea. Whether you want to give a bouquet alone or with candy or a piece of jewellery, a bouquet of delicate flowers is the perfect way to express your feelings.
Express Your Love with Gifts and Cards
When you are about to plan a gift for valentines' day, do not forget to add a valentines' day card on it. It will increase the look of your gift. Another thing is that you can always add love notes on it.
Additionally, you can also write amazing things about your love. It is customary to express love whether means of gifts and cards, express it because you will not find a better way to direct your love for your lover other than Valentine's Day.
Share Your Love With Ribbons & Bows!
Holding bags look super sweet with pre-tied satin bows. Your dear will love the idea with embellishing ribbons and bows. The Ribbons symbolise for girls and bows for boys.
White glossy gift wrap and kraft paper are the year-round basis, simply change up the ribbon.
Whatever you decide for your loved ones on this special valentine's day, you must go for the best packaging ideas as the book is judged through its cover.
Additionally, you can leave your lasting impression on the holder of the gift by using appealing themes for your gift boxes on this valentine's day.
If we see the current gifting and packaging trend, people are following the simple style, and all they do is cover the gift with beautiful colours and beads.
We want you to be different. As the fancy things are more appealing, you can give your gift for Valentine's Day gifts a more attractive look by adding ornaments at the top.