Valentine's day is here, and just a few days are remaining. Everyone is trying to buy a unique and incredible gift to impress their loved ones. Also, they are struggling to get marvellous packaging of those precious gifts. But the time to Valentine's Day is too short, and packaging takes considerable time. To solve this urgent issue, we have created an intelligent solution. Curious to know it, let's dig into it!
Everyone has kraft boxes in one's home. They are worthwhile on this Valentine's. A lot of ways are there to utilize them as your Valentine's day gift packaging. This kraft box can be of any style. Just it should have the ability to accommodate your gift, otherwise, it is of no use. You can add different types of ribbons, props and love notes to make them alluring. Apart from them, these kraft boxes are suitable to absorb inks; thus, you can write your love message on them too. Many other ways are there to ornament them. Following are those measures that can make them appealable:
1. Use Red Ribbons of Different Materials:
Ribbons are a mandatory accessory that is used to embellish your Valentine's day gift packaging. It significantly adds to the beauty of your box. Same they will do with your simple kraft boxes. They raise their ability to attract the viewer or receiver. Let suppose you have entirely simple kraft packaging box and it has just your name written on it. Take a red silk ribbon and tie a bow shape knot on your gift packaging. Then look at it, it will satisfy you same will be done with the receiver. The minimalism of the gift packaging will attract him or her. Give a hit to this idea.
Apart from just simple usage of ribbons, you can make different shapes from these ribbons too. Those shapes can be of any graphic designs that satisfy your taste. Moreover, there are different types of ribbons available in the market. You can get any of them that you like. Among those silk, velvet and cotton ribbons are mostly used as they are irresistibly alluring when you use them on your gift boxes.
Hence, these ribbons play a vital role in making your simple kraft boxes amazing that you have considered being useless. So, give a try to them and make your partner happy with your marvellous creativity.
2. Love Notes Portrays Your Cherished Feelings:
Valentine's day is the day to express your invaluable feelings to your loved ones. A lot of people display their feelings face to face buy expressing them in verbal words. On the other hand, a significant lot of people use gifts to represent their emotions. However, there is a lot that tries to portray their cherished feelings through love notes. What if you use both methods combine, pack a gift and put a love note in it to express your emotions to your lovely partner. It will double the chance to affect your partner positively.
Moreover, you can make your simple kraft boxes embellished with this method. What you have to do is just pack your gift in a simplistic featured kraft box and put a love note brimming with emotions in it. Then just send or give it to your lover and see the amazement and wonder on their face. It will make you happy too. As the primary concern on this lovely occasion is just to make your lover happy.
Write a note now as you have left with short time, pack it in your kraft box and send it to your partner.
3. Minimalist Writing on Kraft Box can Make a Lasting Impression:
Sometimes words are so powerful that they portray all your emotions and feelings that you have in your heart, and have not the courage to speak them to your lovers. Minimalistic writing on your kraft boxes can make a huge difference in your gift packaging. Now, what you can write on your boxes. There are a lot of things that can attract the attention of your loved ones. You can write the nickname of your lover, or you can use the name with which you call him or her. It will make your lover happy as Larry. Give a try and see the surprise.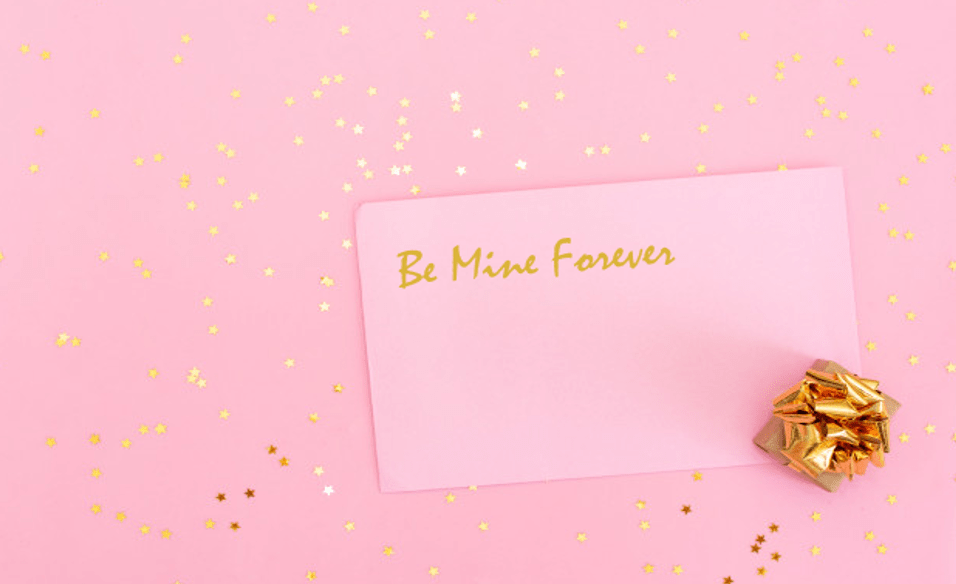 In addition to that, you can write on your box the things your partner love to read and see. No one knows it better than you — for instance, any lovely quote of his or her favourite one, further, any verse of love to show your feelings. Surely, it will make your partner glad and joyful.
Try this idea on current Valentine's day and make your partner happy as Lark.
4. Scrumptious Chocolates in Kraft Boxes will Make Valentine's Day Memorable!
Chocolates are mandatory gift item on Valentine's Day. They have something special that enhances love. Moreover, everyone gifts chocolates to their loved ones and make them glad. But they use fancy and garnished packaging to pack them that makes it over and loaded. On this Valentine's try something different and minimalist and use custom kraft boxes as the packaging of these chocolates.
Search your house and find a box made of kraft paper according to eh size of your chocolates and pack them in it. Use one layer of red ribbon and tie a knot with it, write something sentimental on it and send it to your suppose of the partner, leave the rest on the packaging. This minimalistic and creative design will undoubtedly impress your lover. Give a hit to it. On this Valentine's try these methods of gift packaging and make something different and unique. The fantastic thing is that if you have not any kraft boxes at your home, you can get from our platform. We have created various types and sizes along with versatile designs and shapes of kraft packaging boxes in accordance with Valentine's Day. Feel free to have them from us and make your Valentine's Day unforgettable.