Packaging holds an important place in everyone's life. However, when we look from a marketing perspective, unique packaging (Pillow Favour Boxes) always sets us apart from others. The idea of uniqueness has revolutionized the packaging industry. This concept gave rise to many creative trends.
Consequently, one of the noteworthy trends that came into existence is the pillow boxes. These boxes have gained popularity because of their outstanding pillow shape. Packaging has to serve two main purposes; protection and marketing; pillow boxes are capable of doing both perfectly!
Due to their growing popularity, there are numerous companies offering them, but if you're looking for the best company in town, here we are! Dodo Packaging UK provides their customers with great and best-quality pillow boxes.
Our Attractive and aesthetically designed pillow boxes create a long-lasting and great impression of your products in the buyer's mind. The fantastic pillow boxes make your products stand out in the crowd.
Stylish and robust Pillow Boxes Are Ideal To Meet All The Packaging Needs!
Although each day many new styles of boxes are introduced but Kraft pillow boxes UK have maintained their importance and are now trending. Also, retailers prefer to put those boxes on shelves that are attractive.
Hence their first choice is pillow boxes, as they leave a powerful impression on the consumer's mind. They have a unique and stylish shape which attracts more audience towards them. The use of pillow packaging has increased to a great extent over the past few years.
Moreover, we offer these boxes are available in different sizes. You can ask for any size according to your need. These boxes also have many other outstanding properties. These boxes are easy to carry and are very convenient.
Small Pillow boxes are used to pack small item or accessories, whereas large pillow boxes are used for packaging apparels and other large stuff. We also offer pillow boxes with a handle attached to them which makes it easy to carry these pillow boxes anywhere. They are primarily used for shipping purposes.
Significance Of Pillow Favour Boxes For Gift Purposes
Do you want to make your loved ones happy with your gifts? Are you looking for outstanding gift packaging in the market? Pillow boxes are the perfect solution for this. Presenting and showing your gifts beautifully to your loved ones is the top concern of people nowadays.
Giving gifts is an amazing gesture, and people focus more on the way of your packaging rather than the product itself. Therefore, it is vital to encase your valuable gifts in eye-catching packaging boxes.
Pillow boxes have many amazing properties, and one of them is that they are highly customizable. This means Dodo Packaging UK can get them customized according to your choice and can enhance their beauty even more.
Pillow favour boxes with attractive colour schemes and striking designs are the best way to present gifts on various occasions such as weddings, birthdays and parties. Moreover, you can print these pillow boxes according to the event.
For instance, if you want to present the gift to a couple at their wedding, you can print these boxes with bride and groom images or can add heart-warming wishes on the boxes. Similarly, if you want to present the gift on a birthday, you can print the pillow boxes with impressive birthday wishes or cake pictures.
Moreover, you can add ribbons, beads and bows to the pillow boxes to enhance their outlook and to give them a fancy and mesmerizing appearance. We can customize these boxes in any manner, which makes them an excellent packaging choice.
Pillow Boxes Are Cost-Effective And Efficient Tool For Marketing
Marketing is the top concern of every business. Although there are a lot of marketing strategies adopted by companies, but the packaging is the most preferred one. Due to its numerous benefits, people are adopting this technique.
Brands are getting focus on the custom pillow boxes so that they can engage more people towards the products. Our Stunningly designed and printed pillow boxes attract more buyers producing more sales and profit.
Moreover, the structure and size of pillow boxes are designed to utilize less material, which ultimately reduces the total production cost. This property makes them a convenient choice for small or large businesses.
Material Selection Plays A Crucial Role In Pillow Favour Boxes
Material is an essential part of the packaging. Likewise, in the case of custom pillow boxes, it is more necessary because it has to contain a variety of items in it. Dodo Packaging UK manufactures these boxes with cardboard or Kraft material. Both of these materials are durable and provide great protection.
Also, these materials are eco-friendly and lightweight, which is the reason why shipping and storing products in Kraft pillow boxes is an easy task. Furthermore, these materials go perfectly with any type of printing or styling. Another valuable characteristic of these boxes is that they are nature-friendly.
Similarly, corrugated boxes are the best choice for large-sized pillow boxes. The corrugated material is the most durable and robust choice for custom pillow packaging. This material offers great reliability, durability and protection to the products. You can increase its thickness according to your preference.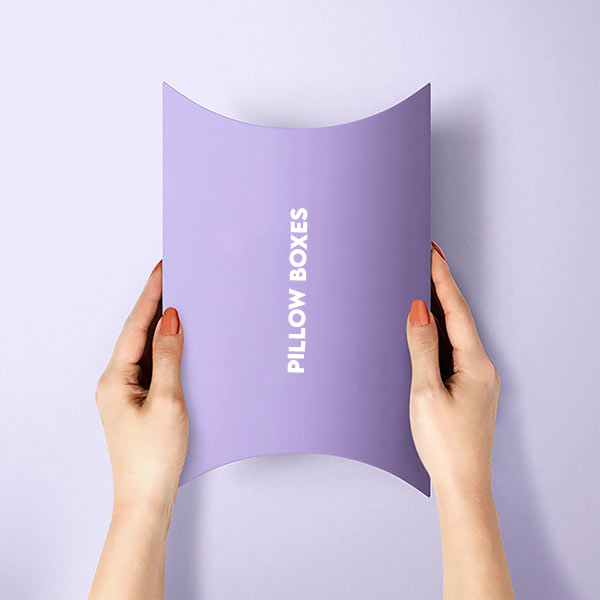 Choose A New And Creative Way To Reach The Potential Audience
Packaging industries are multiplying, and thus, people have become more conscious. Nowadays, the audience runs towards the one offering great quality. Moreover, if you want your brand to stand out in the crowd, it is necessary to print pillow boxes. Printing can be a game-changer for you. Dodo Packaging UK uses high-quality printing techniques and inks to satisfy our customers instantly.
Moreover, printing pillow boxes are a great way to enhance the appearance of your packaging, and it also acts as a perfect marketing tool for your brand. Beautifully printed pillow boxes with aesthetic and colourful designs ultimately increase the visual power and attract a maximum audience.
However, printing pillow boxes with logos are the perfect and cost-effective way of advertising your brand. Logos give identity to your product and make it easy for the buyers to recognize your products among thousands of others. However, we use various printing methods, such as digital, screen and offset printing.
Display Your Products Stunningly Gleamy Pillow Boxes!
Lamination is another important feature of pillow packaging. These unique coatings polish the outer surface of the boxes and provide them resistance from water, moisture and damage. With so much competition, it becomes difficult to advertise your products.
Thus, your pillow packaging must be appealing enough that consumers could not resist it. For this purpose, we offer you various coatings such as gloss, matte and spot UV. Coatings give a luxurious and polished outlook to your packaging.
Gloss coatings give a glossy and shiny touch to the boxes, whereas the matte coatings are the opposite. They provide a non-polished and dull appearance to the pillow boxes. However, the spot UV is the combination of both coatings that are applied to specific areas. Besides, you can go for embossing/debossing and gold/silver foiling.