"Soap is to the body, what laughter is to the soul."
Soaps have been around for many years. Apart from bathing purposes, it works as skin ointment as well. We are living in an era where everyone's life is like a machine. Some people are perusing their study, and some are busy with work. In other words, everybody has a lot of outdoor activities. The sun rays, freezing weather, dirt and bacteria are affecting the health of skin greatly. Soap helps in removing all the tiredness of the day and make your skin look fresher and healthier. Moreover, it is the most useful product of the household. There are different categories in soaps. Hand soaps help us in cleaning dirt from our hands and body whereas washing powder soaps are used to clean clothes. Soap is basically an emulsifier. That allows the water and oil to mix, and it removes dirt, making it a useful tool for maintaining health.
As there are uncountable benefits of soaps, they are found in variety these days. Hand soaps, beauty soaps, organic soaps, baby soaps, and so on. People use it according to their skin type. Similarly, people give so much attention to the hygiene as the pollution is increasing rapidly. For this reason, they prefer handy soaps that they can carry easily wherever they go. Keeping this in mind, the manufacturers are now making soaps in every size from standard to small. So, people can get one according to their need. Moreover, all modern customers prefer liquid soaps than bar soaps. But we cannot forego the importance of bar soaps.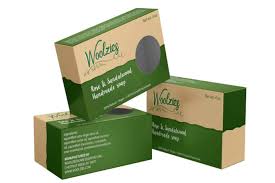 Pamper your soap essentials with alluring packaging and generate great revenue:
A product is incomplete without packaging. Moreover, a sturdy and high-quality packaging. Similarly, packaging is necessary if you want to prevent your product from damaging. The packaging concerns the business community as well as customers. Soaps are the most important product among all the others in daily life. There are different options in a material that can protect the soaps and also help in maintaining the moisture that is necessary for the product to stay. Each material has a specific quality that can be useful for your custom soap packaging boxes. You cannot imagine carrying soap without packaging. Do you? So, whether you need soap for professional or personal use, the packaging is necessary. Soapboxes come in every size from small to large even with different styles that depict beauty.
Different benefits of soap packaging boxes:
Soaps are a very important factor in our life. When we wake up, the first thing we house to cleanse ourselves is soap. Cleanliness is a factor that is necessary for your health and well-being. It not only clean germs but also wipe away the dirt from the skin that let your skin breath. It helps you to maintain your skin in different environmental conditions as skin is the largest defence from bacteria. Similarly, soaps also helps in washing dishes so you would not get sick from spoiled food particles. But a soap definitely needs a packaging to display on the retailing shelves or to experience good sales. Packaging is a combination of materials and some printing techniques. These factors can together create a beautiful packaging that can help in boosting sales and creating the difference. Here are some benefits of soap packaging that can help you in better understanding.
Packaging is a combination of materials and some printing techniques. These factors can together create a beautiful packaging that can help in boosting sales and creating a difference.
Make your product look prominent:
Most of the times when it comes to soaps, people prefer good looking boxes. In other words, the packaging of soaps influence the buying decision of customers. If there are two soaps with two different packaging, on what basis will the customer make his buying decision? Of Couse ton packaging. They will prefer a nice and embellished packaging over the simple and ordinary one. They will assume the quality of the product with packaging. No matter how nice your product quality is, it will be nothing if the packaging is outdated.
Increase brand awareness:
You can build your brand image in the market by printing your logo on the wholesale soap packaging. A person makes its buying decision by the description written on the packaging of the product. Most of the times when we go to buy a face product, we read ingredients and other information. Why is that so? It is because it can be helpful in identifying whether the product contains such qualities that we are searching or not. We can make the buying decision easily that way. So a printed soapbox can cast magic in the eyes of a potential customer for the product.
Help in easing customers:
Packaging can make it easy for customers to use the product. If you are going out, how will you take the soap with you? Today where the industries have flourished, the pollution has also increased. Bacteria are everywhere and the dust as well. So when you are eating outdoor, you will definitely need a soap. Moreover, you will prefer your comfy soap other than the one in your schools and offices. So people prefer the soap boxes that are easy to handle. The easier to use your box is the more trust it will get from the customers.
From where to order:
At Dodo Packaging UK, you can get custom soap boxes with high-quality packaging that ensures the safety of your soaps in all environment conditions. Moreover, we provide 2D and 3D mockups for our customers to make sure they are satisfied with the packaging and does not need changes. It is because your satisfaction is our priority. We also offer discounts and a handsome package for our new as well as regular customers. So, order your cutest custom soap packaging boxes now and steal customers without saying a word.