Whether you search for 'candle packaging UK or 'candle boxes wholesale', you are left with many options. So what should you be looking for when choosing candle packaging?
This blog highlights some key factors to consider when going for custom candle packaging boxes. Furthermore, we will look at some essential packaging materials and ways to enhance the visual appeal of candle packaging UK.
What To Look For In Candle Boxes Wholesale Suppliers?
When searching for candle boxes wholesale suppliers, it is important to look for a supplier that can provide quality boxes and good customer service. The supplier should be able to help you with design advice and provide high-quality boxes that will protect your candles during shipping.
The following are a few factors to consider:
The Material of The Packaging Is Made From
Candles come in all shapes and sizes, so it's vital that the packaging can accommodate them all. Glass jars, for example, make great containers for candles. Still, they are heavy and fragile, so they need sturdy packaging to protect them.
However, what to do with those glass jars. That's where paper packaging materials come in. Paper is practical, lightweight, and can have a high recycled content.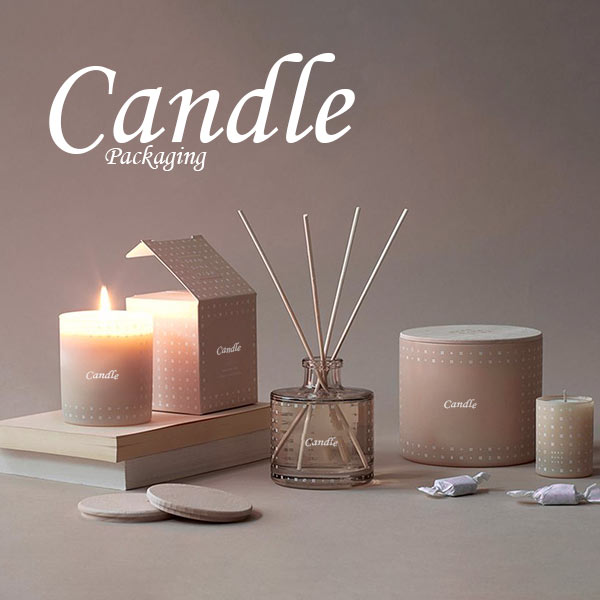 The Design Of The Packaging
The design of the packaging is an important consideration, as it needs to be appealing to customers. It should be stylish and eye-catching while also showcasing the candle itself.
The Printing On The Packaging
The printing on the packaging is also essential, as it needs to be clear and easy to read. It should also accurately reflect the branding of the candle itself.
The Cost
The cost is always an important consideration, especially for something like custom packaging. However, it's essential not to compromise on quality to save money.
The Delivery Time
When ordering custom packaging, it's crucial to consider the delivery time. Some suppliers may offer a quick turnaround, while others may take a little longer. It's important to factor this in when planning your purchase.
These are just some of the factors to consider when choosing candle packaging UK. By taking these into account, you can be sure to find the perfect packaging for your candles.
Now that we have discussed some vital factors of candle boxes wholesale suppliers, let's make your candle packaging boxes exceptional.
How To Make Exceptional Candle Boxes
When making your candle boxes UK, the first thing to consider is the material you will be using. As we mentioned before, there are many materials to choose from, but some work better than others.
Cardstock
When it comes to candle boxes, cardstock is a great option. It is sturdy and can be made to look high-end with a little extra printing and detailing. It is also lightweight so that it won't add to the weight of your candles or shipping costs.
Corrugated
Another option is the corrugated board. That is a good choice for boxes that need to be strong and durable. It is also recyclable, making it a more environmentally friendly option. This material has a fluted surface, which can be customised to offer better printability.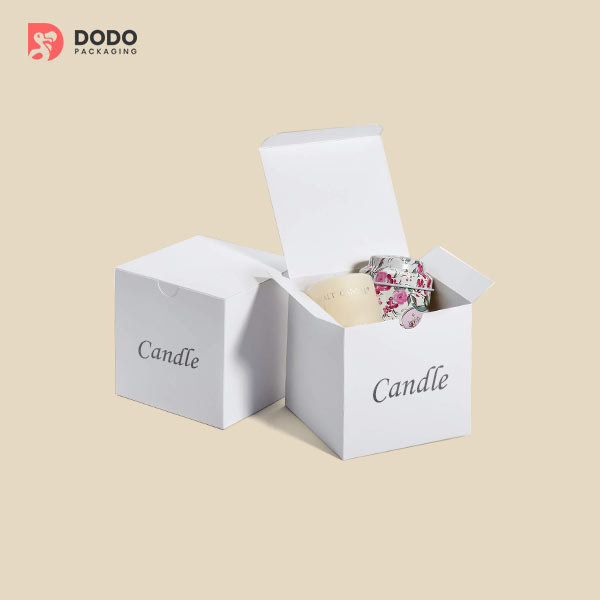 Rigid
However, suppose you really want to stun the customers using custom prints. In that case, there is no better option than the rigid paperboard packaging material. This material offers printability better than cardstock, with durability almost similar to a corrugated board. It is an amazing option for making high-end and luxurious candle packaging boxes.
Kraft
If you want to market your brand as eco-friendly, there is a packaging material for that. The eco-friendly Kraft board is a great choice for eco-friendly candle boxes UK. It is made with recycled Kraft material and can have a high recycled content, so it gives your brand an environmental edge while also being cost-effective.
Now that you have some idea about the various packaging materials let's talk about creating candle packaging that stands apart from the sea of competition.
Custom Prints For Candle Boxes UK
Custom prints can really set your candle boxes apart from the competition and make them more eye-catching. They can include your company's logo, contact information, or any other design that you desire.
When it comes to custom prints, there are a few things you need to keep in mind. The first is the resolution of the print. The print must have high resolution to crisp and clear images.
The second thing to consider is colour contrast, which will affect legibility. You want your customers to be able to read the print easily from a good distance away.
Printing Techniques
Fabulous Custom prints result from using the proper printing technique with a suitable colour model. Printing techniques help transfer the ink from the printing machine to the surface of your candle box UK. If they are not done correctly, the colours may appear faded or blurry.
Colour Models
Colour models help determine the colours that will be used in the prints. They can be CMYK, RGB, or Pantone. When it comes to candle boxes, CMYK is one of the most common colour models as it offers a wide range of colours that can be printed accurately. In contrast, Pantone (PMS) can help you get better colour accuracy for your brand if you are looking for a specific shade.
Finishes
The next thing you need to consider is the paper type and finish. That can include matte or satin finishes as well as gloss finishes.
These different options affect how the candle boxes look and feel, so you need to consider which looks best for your brand. Also, since most custom prints are on white paper, it is essential to remember that what looks good on a sample print may not work as well when printing many boxes at once.
To Sum It All Up
There are many things to consider when making custom candle boxes. If you keep these points in mind, you will be able to find the perfect packaging for your candles.
Dodo Packaging is one of the best manufacturers of custom candle packaging boxes. So stop searching for 'candle packaging UK' and get in touch with our team. Our designers can help you create the perfect candle packaging that will help your business succeed.