Your Home-Cooked Bakery Items Will Remain Fresh Forever
If you are someone who runs a small bakery at their home, this is the right time to make it work. All you have to do is spend some money and make custom bakery packaging so that your customers fall in love with them. These boxes will not only flourish your business but will also maintain your reputation in front of your customers.
You must know that boxes are the best way of presenting your products to your customers and show them affection. Therefore, stop using any plastic bags and start making boxes on your own. They will cost you nothing but some of your extra savings in your business, but the profit will be unbelievable. You can not even imagine the impact of boxes on your customer. It is so because everyone loves to see their order nicely packed within the right boxes that are clean and neat. These boxes will protect all the bakery products from humidity, extreme temperatures, and tiny insects too. Hence, your bakery products will remain savoury and tasty till they reach the tummies.
Create Tough And Robust Boxes
For making boxes, you need to find the right materials like card-stock and eco-kraft. Both of these materials are super amazing for making boxes. You can easily find them in the market at affordable prices. Also, these materials are easily available, and you can conveniently make the boxes at home too. There is no need to spend tons of dollars only to get bakery packaging made because you can do it by yourself now.
These materials will not only maintain the freshness of your bakery products but will also give them an appealing finish and entice more customers.
Learn The Process:
Buy the materials in wholesale rates
Keep some essential stationery items, including scissors, glue, scale, and pencil only.
Take the required measurements and point them out on the paper
Cut them out using scissors.
Combine the parts of the boxes in a die-cut manner
It will fix like a ready-made box bought from the market.
Jot Down Ideas For Illuminating Them:
The market offers different customizations so that the boxes look enthralling and appealing. So you must keep in mind the options that you can use. The possibilities are:
Coatings:
There are two types of coatings available in the market, i.e., gloss and matte. Both fo these coating serve a different purpose. For instance, the gloss coating covers the bakery boxes wholesale in shiny and glamorous coverage that brightens up every bit of the box. On the contrary, the matte coating makes sure that the boxes are dense, gleamed, and summed up. It is up to you to choose any coating that you like.
Printing Techniques
Moreover, there are printing techniques available that will add to the vibrancy and radiance of the boxes. You can use either offset or digital printing to print anything on the boxes. The purpose of digital printing is to make sure that the boxes look bright and colourful. On the other hand, offset printing is an expensive method, but the price is worth it because you can print all the custom boxes with logo at the same time and save the cost.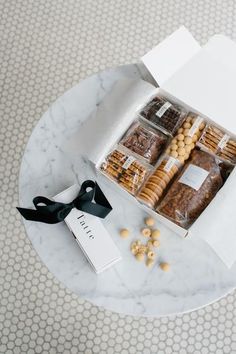 Box Styles:
The boxes can be of different styles so that more and more customers are appealed towards them. The purpose of the box styles is to make sure that the same style is not repeated again and again.
You can use the following styles:
Tuck-end boxes
Display boxes
Sleeve boxes
Pillow boxes
Hexagon boxes
Dispenser boxes
Mailer boxes
Rigid boxes
Gable boxes
Gable bags
Inserts:
Moreover, different bakery products also ask for inserts to make room for more products. Therefore, companies offer different inserts. All of these inserts make a place for a greater number of bakery items. The inserts vary from foam inserts, bristle inserts and cardboard inserts. It is up to you to use the insert that you find suitable as per the product.
How To Compare Boxes To iPhone's Battery?
Once you follow all the steps mentioned above, you will get to know that the custom retail packaging is thick and strong to a whole new level. This durability will make them last for more than months, which is why you can easily say that these boxes last longer than the battery of an iPhone that cost almost all your savings. So isn't it better to invest in more fruitful remarks? Yes, it really is.
Henceforth, save some bucks and start making custom retail boxes of your own and flourish your business even more. Your home-cooked bakery items will remain fresh, moist, and tasty for the longest of times.